MOOD Movie Night: Violent Night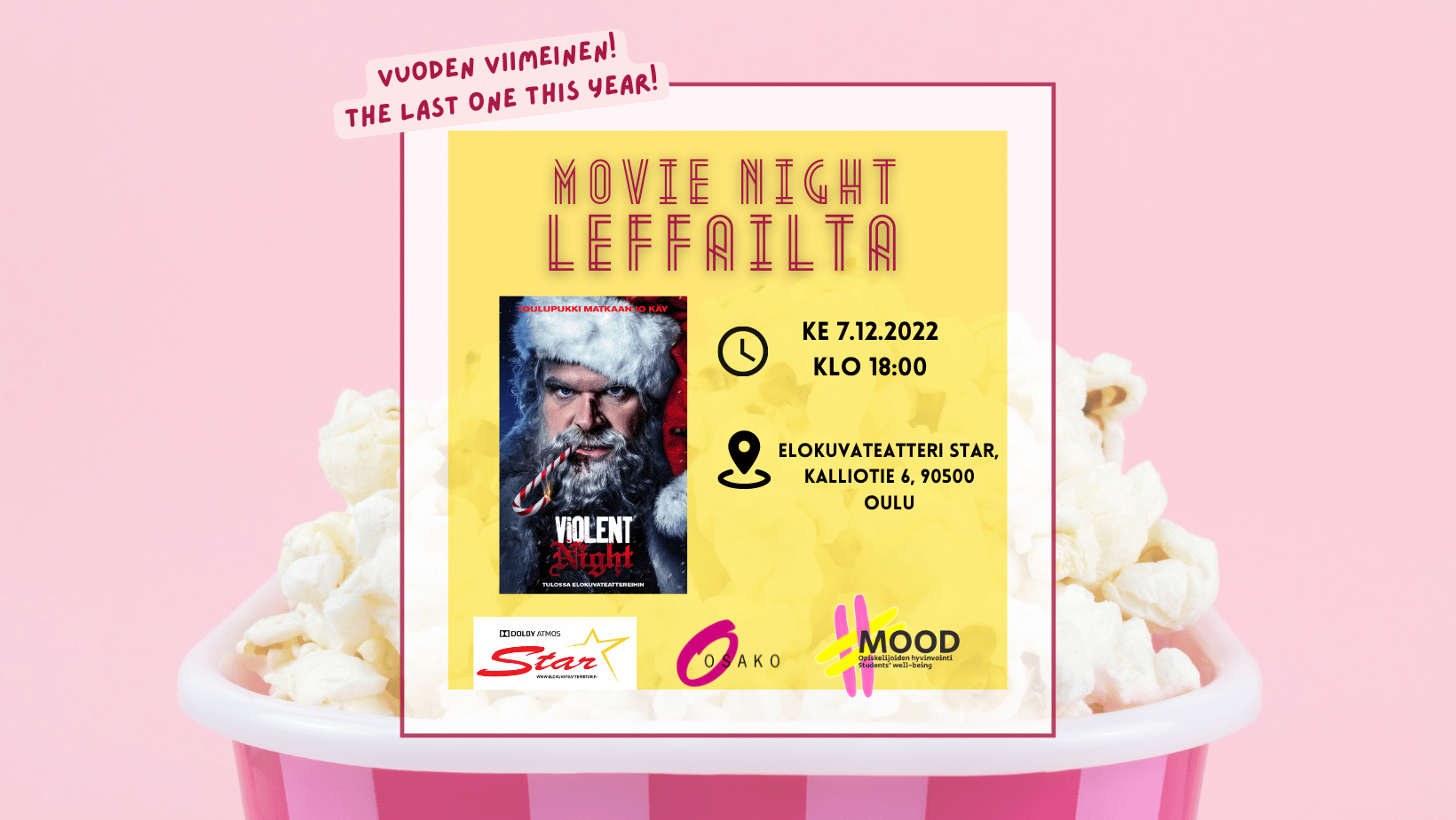 It's time to get into the Christmas-MOOD!
the Mood project organizes this year's last movie night on Wednesday 7th of December at the movie theater Star (hall 3). This time we'll watch a brand-new dark comedy/action/Christmas classic called Violent Night.
As a member of OSAKO you can get to the movies cheaply, a ticket costs only 5€. For non-members, the price is 10€. Tickets available on KideApp now!
The movie starts at 6pm. Welcome!