OSAKO's International Board Game Night
October 18 @ 17:00

-

19:00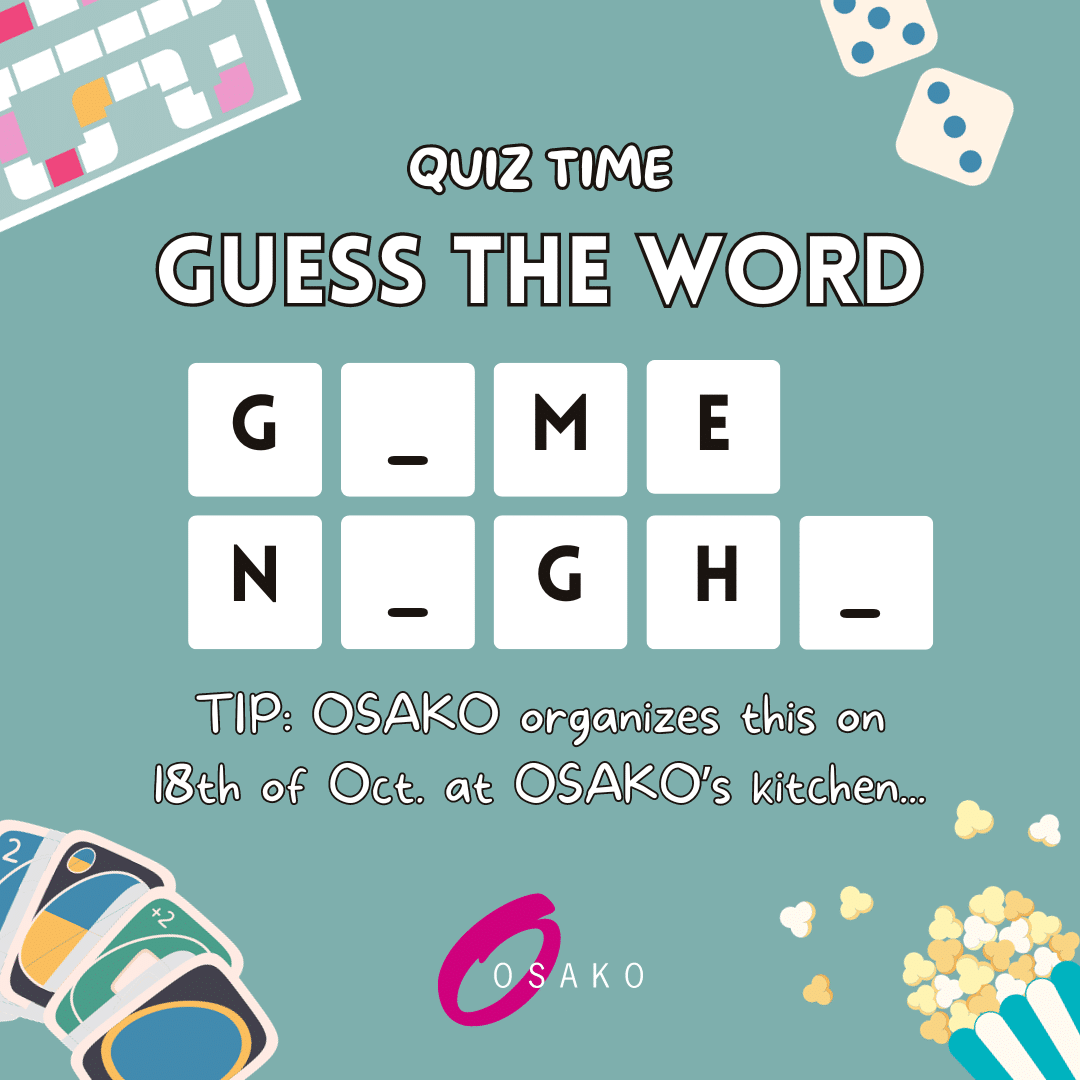 Wanna play a game…?
Well, do it with OSAKO at our International (Board)Game Night!
🎲 Game Night happens on Wednesday , 18th of October at OSAKO's kitchen
🕔 We'll start at 5pm and wrap it up 7pm or so
🃏You can bring your own board games or play ours – we have a plenty of them!
🍿We'll offer some snacks too
🇬🇧The event is meant for everyone but note that we'll held it in english, so that especially our international students can enjoy it too!
☕️ Also note that we'll only be sipping tea or coffee (or other soft drinks) – in other words it's an alcohol-free event.
That's about it – are are you in?