Suvivirsi (song) + coffee and cake!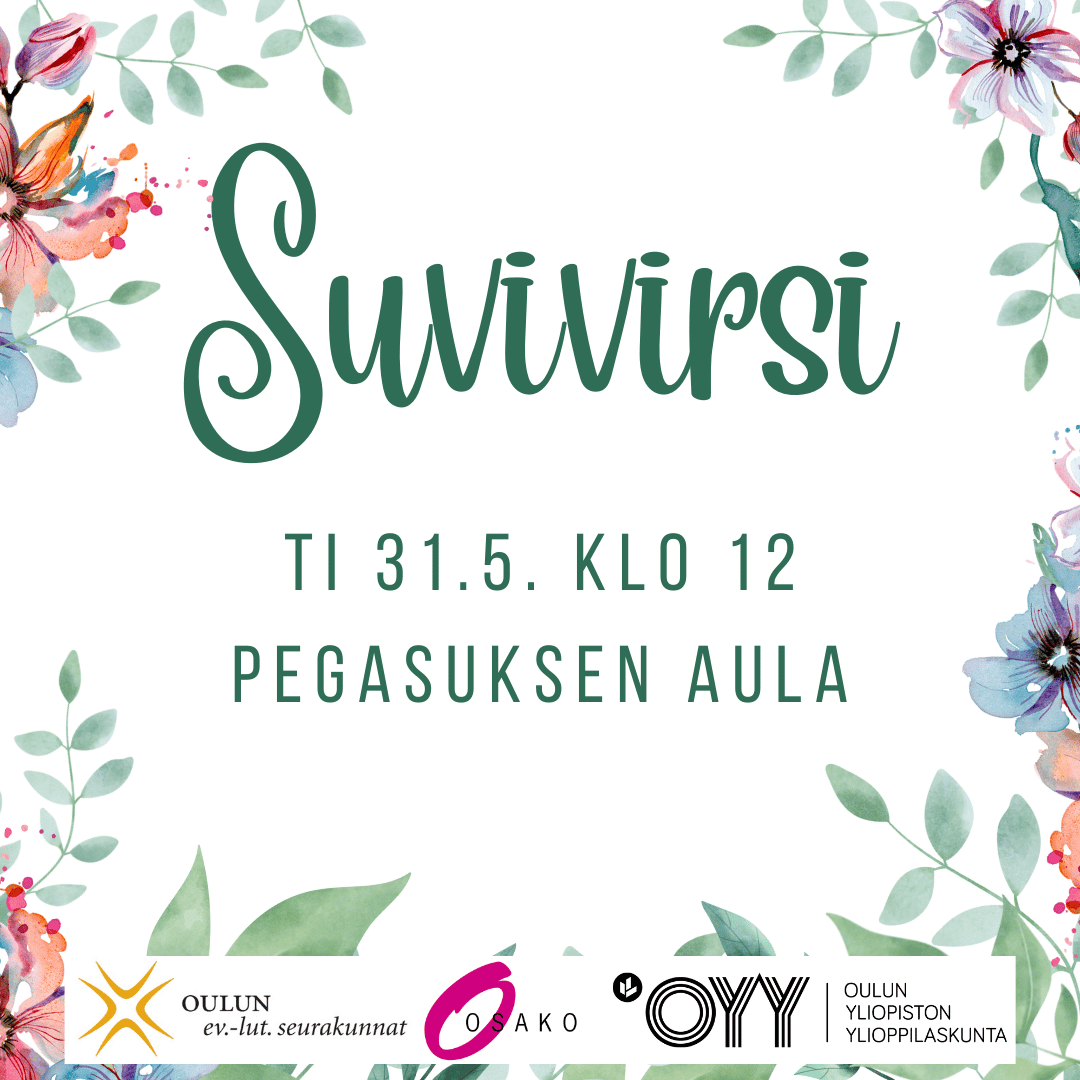 Welcome to sing Suvivirsi to mark the end of the school year and the start of summer on Tue 31.5. at 12 to the Linnanmaa campus, the main library to the Pegasus lobby.
You can sing along or listen!
Cake coffees are available for the first 50.
The summer song is part of the festive tradition of Finnish schools and educational institutions. Everyone is welcome!