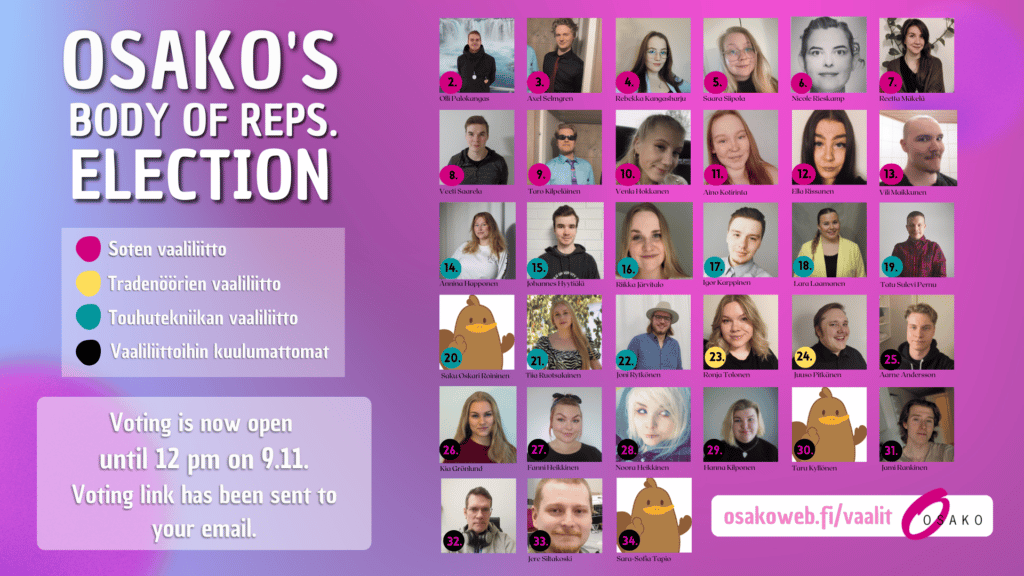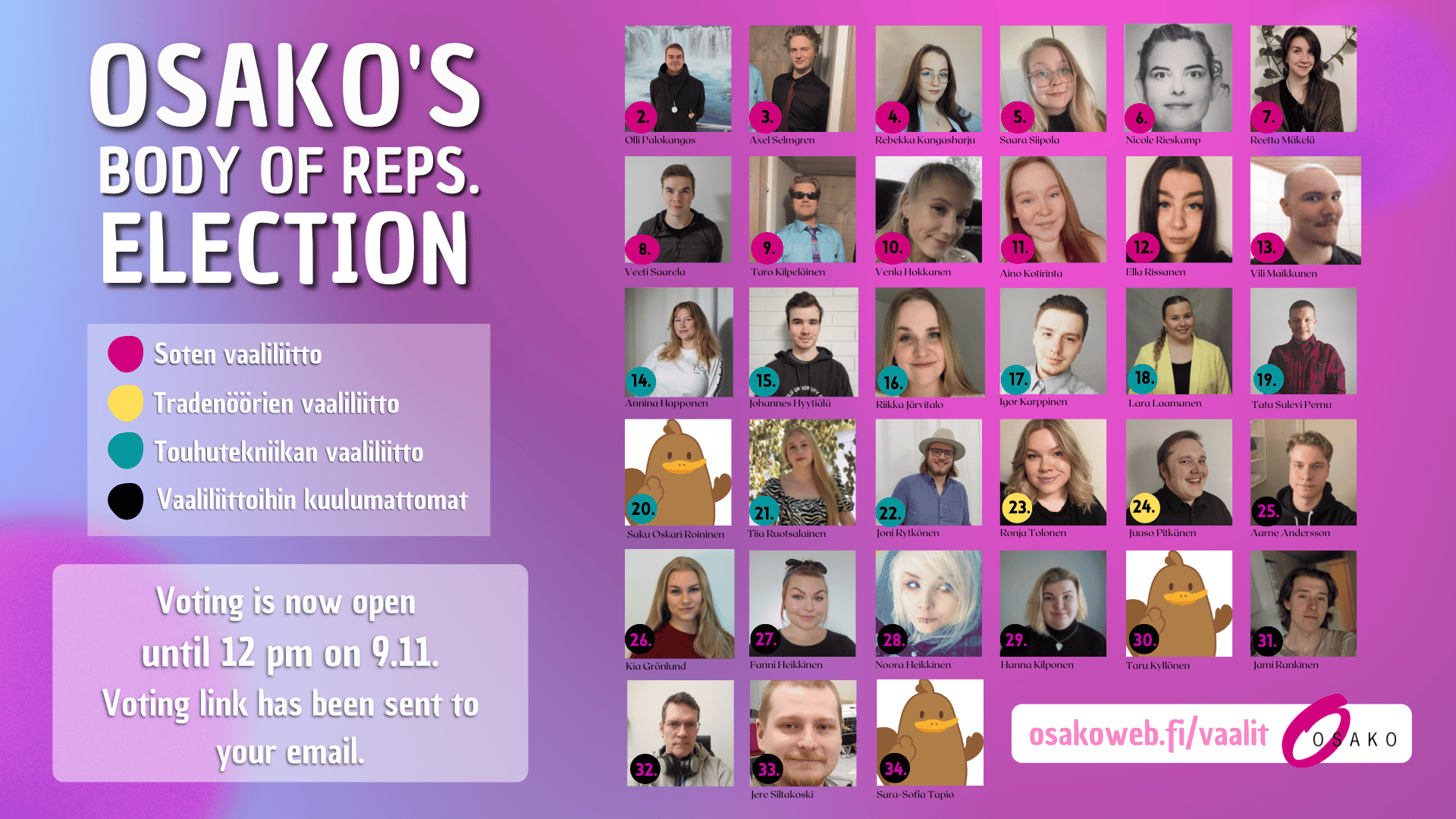 The Election of Body of Representatives (or as we say, edarivaalit) 2022 has now started!
The election is conducted electrically between today, the 2nd of November 2022 at 12:00 and the 3rd of November 2022 at 12:00. All OSAKO members have the right to vote. Everyone who is entitled to vote in the elections will get the link to the voting system via e-mail they have given in Kide.app when joining OSAKO.
This year's election has 33 candidates in total. We warmly recommend you to vote, because it really does make a difference: The body of representatives is the highest decision-making body of the student union! It decides the guidelines for student union, and for example budget, membership fee etc. Body of representatives also choose the board for student union and student representatives to the Oamk administration.